Integrate your system
There are many solutions to connect your systems with ePRICE Markeplace.
As a seller of ePRICE Marketplace you can use different solutions to integrate your ERP, CMS, inventory, orders and all the activities you need to manage your business.
Main functions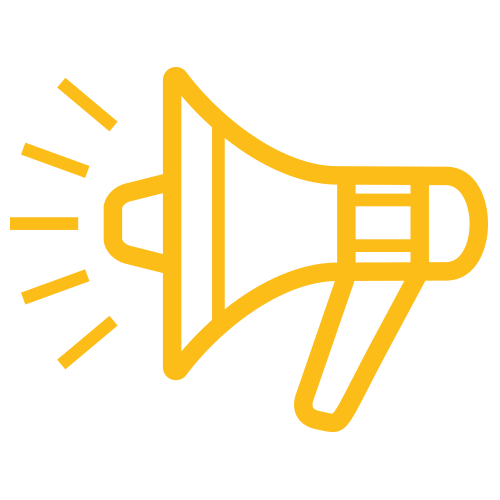 New product creation Creation of identity records not present in ePRICE's catalogue

Offers Management Publish offers of products already present in ePRICE's catalogue by using the EAN codes of the products.

Orders Download Orders management: from the acceptance to fulfil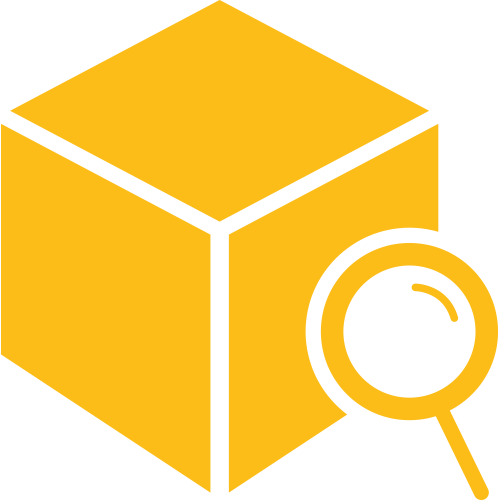 Tracking The possibility to add the tracking number in the orders. All orders that are delivered at the customer become immediately payable
Are you looking for?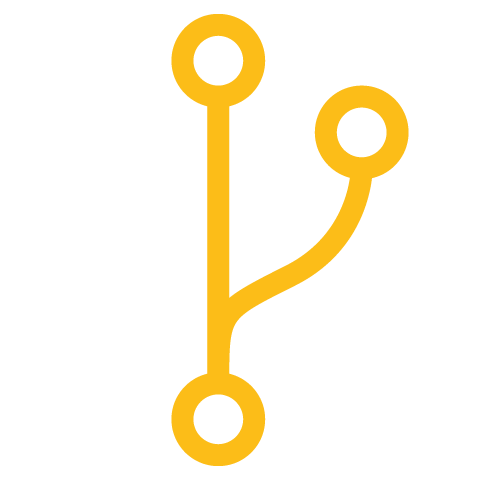 Plug-in Plug-in that ca be directly set up on your CMS platform for synchronize ePRICE Marketplace.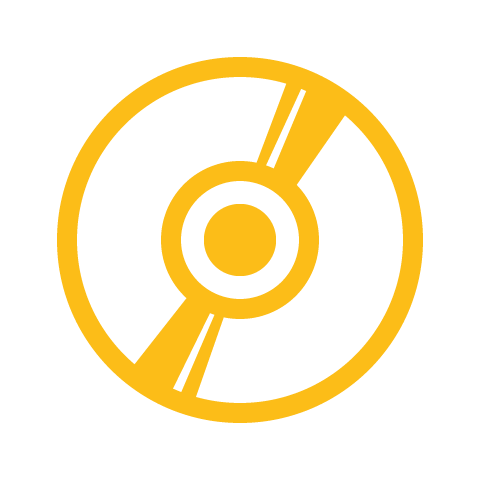 Management software The online/offline software that integrates the CMS platform of your website, other management software and one or more Marketplace.
Which platform do you use to your website?
Prestashop Plug-in
| | | | | | |
| --- | --- | --- | --- | --- | --- |
| Name | New product creation | Offers Management | Orders Download | Tracking | Others Marketplace |
| Prestalia | x | x | x | x | eBay, Amazon, Cdiscount, IBS, kijiji, Kirivo |
| Shopping Feed | x | x | x | x | Amazon, cDiscount, Ebay, Privalia, ManoMano, Pixplace |
| Lengow | x | x | x | x | Amazon, Ebay, IBS, Privalia, ManoMano |
| Beezup | x | x | x | x | Ebay, Amazon, Privalia, Spartoo |
| ChannelEngine | x | x | x | x | Ebay, Amazon, Spartoo, Cdiscount, Wish, Bol.com, Allegro |
| ChannelAdvisor | x | x | x | x | Ebay, Amazon, Rakuten, Wish, Walmart |
| Cippest | | x | x | | eBay, Amazon |
Magento Plug-in
| | | | | | |
| --- | --- | --- | --- | --- | --- |
| Magento | New product creation | Offers Management | Orders Download | Tracking | Others Marketplace |
| Lengow | x | x | x | x | Amazon, Ebay, IBS, Privalia, ManoMano |
| Shopping Feed | x | x | x | x | Amazon, cDiscount, Ebay, Privalia, ManoMano, Pixplace |
| PSWMage | x | x | x | x | Amazon, Ebay, Cdiscount, IBS, Trova Prezzi |
| Beezup | x | x | x | x | Ebay, Amazon, Privalia, Spartoo |
| ChannelEngine | x | x | x | x | Ebay, Amazon, Spartoo, Cdiscount, Wish, Bol.com, Allegro |
| ChannelAdvisor | x | x | x | x | Ebay, Amazon, Rakuten, Wish, Walmart |
| Mirakl Connector | x | x | x | x | Mirakl |
Woocommerce Plug-in
| | | | | | |
| --- | --- | --- | --- | --- | --- |
| Woocommerce | New product creation | Offers Management | Orders Download | Tracking | Others Marketplace |
| Lengow | x | x | x | x | Amazon, Ebay, IBS, Privalia, ManoMano |
| ChannelEngine | x | x | x | x | Ebay, Amazon, Spartoo, Cdiscount, Wish, Bol.com, Allegro |
| ChannelAdvisor | x | x | x | x | Ebay, Amazon, Rakuten, Wish, Walmart |
Another Plug-in
| | | | | | |
| --- | --- | --- | --- | --- | --- |
| Another Plug-in (OpenCart, Shopify etc.) | New product creation | Offers Management | Orders Download | Tracking | Others Marketplace |
| Lengow | x | x | x | x | Amazon, Ebay, IBS, Privalia, ManoMano |
| ShoppingFeed | x | x | x | x | Amazon, cDiscount, Ebay, Privalia, ManoMano, Pixplace |
| ChannelAdvisor | x | x | x | x | Ebay, Amazon, Rakuten, Wish, Walmart |
| xSellco | x | x | x | x | Amazon, Ebay, Allegro, Cdiscount, Fnac |
| ChannelEngine | x | x | x | | Ebay, Amazon, Spartoo, Cdiscount, Real, Wish, Bol.com, Allegro |
| Beezup | x | x | x | x | Ebay, Amazon, Privalia, Spartoo |
| Madcommerce | x | x | x | x | Italist |
| DropSheep | | x | | | Ebay, Amazon |
| Channable | x | x | x | x | Amazon, Ebay, Cdiscount, Fnac, Manomano, Privalia, Spartoo, Real, Bol.com, Wish |
Management software
Name
New product creation
Offers Management
Orders Download
Tracking
CMS Platforms
Others Marketplace
SellRapido
x
x
x
x

Prestashop
Magento
Woocommerce
Shopify
OpenCart
Altri

Ebay, Amazon, Cdiscount, Fnac, Rakuten, PixPlace, IBS, Kijiji
bindCommerce
x
x
x
x

Prestashop
Magento
Woocommerce
OpenCart
Shopify
Virtuemart per Joomla
Quista
Altri

eBay, Amazon, Spartoo, ManoMano, Wish, Allegro
Store360
x
x
x
x

Prestashop
Magento
Woocommerce
Altri

Ebay, Amazon, Spartoo
Smarty
x
x
x
x

Prestashop
Magento
Woocommerce
Altri

Ebay, Amazon, Spartoo
eDock
x
x
x
x

Prestashop
Magento
Woocommerce
Altri

Ebay, Amazon, Spartoo
3PW
x
x
x
x

Prestashop
Magento
Woocommerce
Altri

Amazon, Ebay, Rakuten, Cdiscount, ManoMano
OsCommerce
x
x
x
x

Prestashop
Magento
Woocommerce
Altri

Amazon, Ebay, ManoMano, Cdiscount
ReadyPro
x
x
x
x

Prestashop
Magento
Woocommerce
OpenCart
Altri

Ebay, Amazon, ManoMano, IBS, Kijiji
See all solutions
Name
Type
New products creation
Offers Management
Orders Download
Tracking
CMS Platforms
Others Marketplace
Prestalia
Plug-in
x
x
x
x
eBay, Amazon, Cdiscount, IBS, kijiji, Kirivo
Sellrapido
Management software
x
x
x
x

Prestashop
Magento
Woocommerce
Shopify
OpenCart
Altri

Ebay, Amazon, Cdiscount, Fnac, Rakuten, PixPlace, IBS, Kijiji
bindCommerce
Management software
x
x
x
x

Prestashop
Magento
Woocommerce
OpenCart
Shopify
Virtuemart per Joomla
Quista
Altri

eBay, Amazon, Spartoo, ManoMano, Wish, Allegro, Virtuemart per Joomla, Quista
Store360
Management software
x
x
x
x

Prestashop
Magento
Woocommerce
Altri

Ebay, Amazon, Spartoo
Cippest
Plug-in
x
x
x
x
Amazon, eBay
Smarty
Management software
x
x
x
x

Prestashop
Magento
Woocommerce
Altri

Ebay, Amazon, Spartoo
Lengow
Plug-in
x
x
x
x

Prestashop
Magento
Shopify
Woocommerce
Altri

Amazon, eBay, Privalia, IBS, ManoMano
eDock
Management software
x
x
x
x

Prestashop
Magento
Woocommerce
Altri

Ebay, Amazon, Spartoo, Pixmania, Wish
Shoppingfeed
Plug-in
x
x
x
x

Prestashop
Magento
Shopify
Altri

Ebay, Amazon, Cdiscount
3PW
Management software
x
x
x
x

Prestashop
Magento
Woocommerce
Altri

Amazon, Ebay, Rakuten, Cdiscount, ManoMano, Fnac, Real, PixPlace
ChannelAdvisor
Plug-in
x
x
x
x

Prestashop
Magento
Woocommerce
Altri

Ebay, Amazon, Rakuten, Wish, Walmart
OsCommerce
Management software
x
x
x
x

Prestashop
Magento
Woocommerce
Altri

Amazon, Ebay, ManoMano, Cdiscount
xSellco
Plug-in
x
x
x
x

Prestashop
Magento
Woocommerce
Altri

Amazon, Ebay, Allegro, Cdiscount, Fnac
ReadyPro
Management software
x
x

Prestashop
VirtualMat
Magento
Woocommerce
OpenCart
ReadyPro
Altri

Ebay, Amazon, ManoMano, IBS, Kijiji
DropSheep
Plug-in
x
Ebay, Amazon
Mirakl Magento
Plug-in
x
x
x
x
Piattaforma Mirakl
PSWMage
Plug-in
x
x
x
x
Amazon, Ebay, Cdiscount, IBS, Trova Prezzi
Beezup
Plug-in
x
x
x
x
Ebay, Amazon, Privalia, Spartoo
ChannelEngine
Plug-in
x
x
x

Prestashop
Magento
Woocommerce
Shopify
Altri

Ebay, Amazon, Spartoo, Cdiscount, Wish, Bol.com, Allegro
Madcommerce
Plug-in
x
x
x
x
Amazon, Ebay, IBS, Farfetch, Lyst, Italist, Xiu, Secoo, Intramirror, Shanpin
Channable
Plug-in
x
x
x
x

Prestashop
Magento
Woocommerce
Shopify
Lightspeed
Shopware
BigCommerce

Amazon, Ebay, Cdiscount, Fnac, Manomano, Privalia, Spartoo, Real, Bol.com, Wish